Valentine's Day Flower Trends
Flowers for your sweetie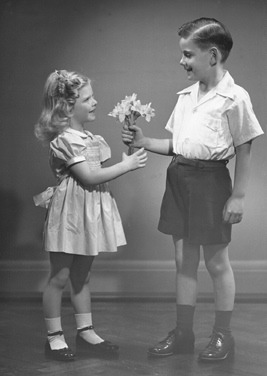 The Society of American Florists (SAF) asked some of the country's top florists and floral designers to describe what's in style for flowers this Valentine's Day, from popular flowers and color combinations to trendy flower design styles and flower delivery advice. Here is a compilation of their Valentine's Day flower trends and ordering tips:
Surprise Your Sweetheart at Work
There is nothing like the "wow" factor when flowers come through the office door. Make her Monday and start her week with flower power.
Celebrate Valentine's Day All Weekend
With Valentine's Day falling on a Tuesday in 2012, it's a perfect opportunity to celebrate your love all weekend long.
Send flowers to your sweetheart at work on Friday, Feb. 10 with a note reading, "Looking forward to a romantic weekend" or "I couldn't wait to say I Love You." She'll be the first to receive Valentine's Day flowers.
Surprise your sweetheart by having flowers delivered to her at home on Saturday, Feb. 11.
Romantic Evening at Home
Enjoy a romantic dinner for two at home. Make it special with a floral centerpiece or sprinkle rose petals on the table, orchid blossoms tied to the neck of a bottle of champagne or wine and a flower petal path leading the way to the table.
Make a flower trail throughout your house leading to a bubble bath sprinkled with rose petals.
Lay a few fragrant flowers near the bedside or on her pillow.
Special Moments
Recreate the love you shared on your wedding day with blooms from her bridal bouquet.
Recreate the magic of the proposal or first date with flowers.
Instead of recreating a memory, send a bouquet that evokes the charm of a place you dream of going to some day with your loved one.
Start a new day to remember, by placing flowers throughout the house or apartment to surprise her.

Send Flowers to Your Man
Men love flowers and plants, and nearly a third of women buy their husbands floral gifts for Valentine's Day.
Tropical flowers such as birds of paradise with orange roses and a single red rose. Ask us to arrange the flowers in a clean contemporary vase with some bold foliage.
Perhaps a dish garden (an arrangement of plants) to sit on the desk would be a long lasting reminder of you.
Most importantly, order early to be sure you have the most options. Guys, remember, Valentine's Day is Tuesday Feb. 14. If you don't , she will!