Binley's Fall Festival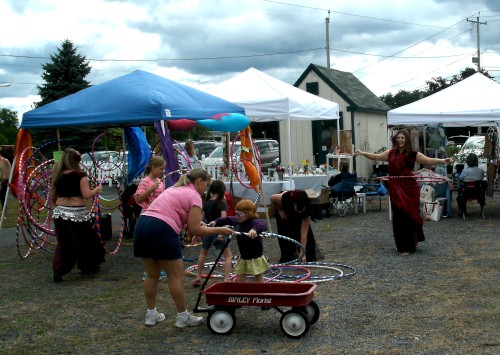 Join us on Sat. September 14 from 9:30 AM to 4 PM for our 8th annual Fall Festival. WCKM's morning crew, Pete and Dan will be broadcasting live from 10 to noon. Again this year we've got something for everyone.
The SPCA of Upstate NY will be here with pets for adoption. Also our friends from the Parkland Alpaca Farm will be here with some animals. There will be vendors here with syrup, maple cotton candy and other maple products. Also we'll have food venders and locally grown produce plus lots more.
There'll be local crafters, vintage cars and chair massages from The Massage Works.
Of course we will be featuring our spectacular garden mums and fall decor, including pumpkins and cornstalks. Stop by and join the fun. If you're not here, we'll miss you!
Finally, I thought I'd make a mention of our garden mums. They're sizing up very nicely and they are right on schedule. In case you're wondering, here's a picure of what they look like now. Before you know it, this field will be ablaze with color.