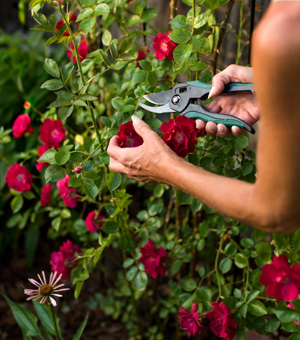 Is there anything better than walking into your garden, smelling the heavenly scent of a rose and seeing a luscious rose bloom?
Believe it or not, we think there is! More roses!
Once your roses start blooming, all you want is for more roses to grow, too! Stack the odds in your favor by feeding and deadheading your roses now.
Give Your Roses an Energy Boost!
To create those gorgeous, lovely rose blooms, roses need lots of energy! You don't think those beautiful blooms just happen, do you?
Read more: Double Your Roses by Feeding and Deadheading