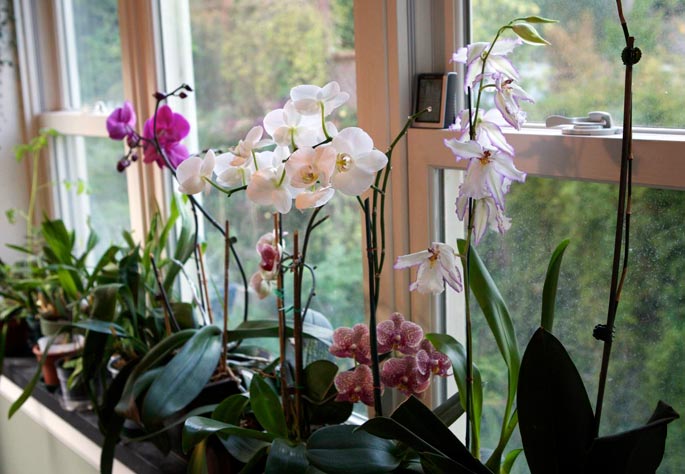 The fall season for orchids is an important one. It is when where a great number of the orchid plants need care as well as a change in the basic requirements. Most orchids use this season as a "rest period" to get ready to produce blooms in the winter or spring.
From the summer season to the fall there is a less a requirement for water as the temperature decreases. You will need to monitor this closely. Don't forget it you see wrinkling on the leaves this means that you need more H2O.
As a general rule, this time of the year requires the use of an orchid fertilizer, richer in phosphorous to boost the bloom potential. This means that there is higher percentage in nitrogen-phosphorous-potassium in the fertilizer mixture. As you use fertilizer on the orchid plants use it as half strength and generally once a week.
Be sure that you allow the water and fertilizer to run out of the pot. Leaving water and fertilizer in the pot allows root rot to destroy the orchid very quickly.
Read more: Orchid Tips - The Fall Season is here