Miniature gardening seminar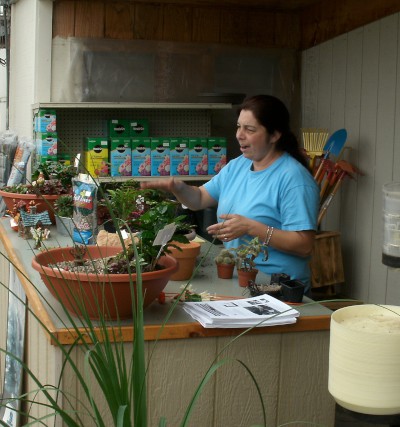 Picking up Dot's theme of fairy gardening, Bilye Jo Gilligan, one of our full-time employees and my go-to person when something needs to get done, gave a presentation to a local garden club on fairy gardening. About 15 members were there to learn some of the techniques and secrets of creating a miniature garden.
Binleys carries a nice selection of miniature gardening items, including, but not limited to, houses, furniture, fencing and of course, all types of plants that help create the perfect environment for these tiny friends. By the way, if your group or club would like a presentation, Binleys can cover most any topic relating to gardens or to flowers. Past presentations have covered wreath making, floral design, perennials and even cooking with herbs. If you're interested, give us a call.
As you can see we have lots of ideas to help you get your gardening and flower fix. Until next issue, happy gardening.