Mother's Day Mistakes to Avoid
The gift that won't get thrown away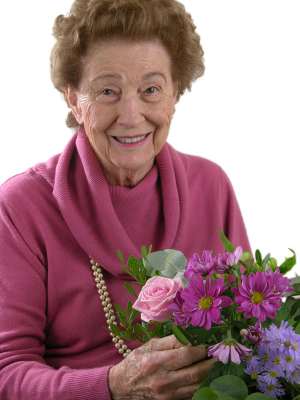 Mother's Day is May 13 and you've waited until the last minute (again). Here are four mistakes to avoid:
Mistake One: It was obviously Purchased at the Gas Station - A bag of corn snacks along with a a plastic rose covered with dust is not an appropriate gift for Mother's Day. Enough said.
Mistake Two: It's the Wrong Size - Huge minefield here! A gift of clothing that is too big or (worse yet) too small is likely to hurt her feelings and will most likely land in a pile of things to take to Goodwill or perhaps just get chucked directly into the trash when you're not looking.
Mistake Three: She has One Already - Alright, so mom really liked the candle holder you gave her for last year's Mother's day gift. When her birthday came around you gave her a matching vase. Then for Christmas it was a set of crystal wine glasses. Enough! Of course, some Moms love collectibles but unless she's specifically expressed a desire for more stemware, neck scarves, butterfly-themed pajamas or wind chimes choose a more unique gift this year. Every Mom desires to be recognized as more than a collection of fancy dishes.
Mistake Four: It's Homemade - If you are ten years old or actually have some type of crafting/artistic talent then this rule may not apply to you. But everyone else reading this - pay close attention! Forget the coupons for backrubs and anything that involves glue and glitter. Homemade Mother's Day gifts seem quaint and sweet, but if you think about all the quaint and sweet things Mom already has stuffed into boxes, drawers and envelopes you'll see that she deserves something that's not held together with staples.
This year, give her a gift that shows you really thought about her. A unique flower arrangement or flowering plant is always appropriate and this year's can be quite different from last years or even from what she got at Valentine's Day. Is she into gardening and live plants? A spectacular hanging basket or showy patio planter is just the ticket. Maybe she likes to get her hands dirty, if so a Binleys gift certificate is what she will love. Even at the last minute we've got Mom's gift.
Click here to visit our Mother's Day selections