Introducing Nakamas™! The Future of Friendship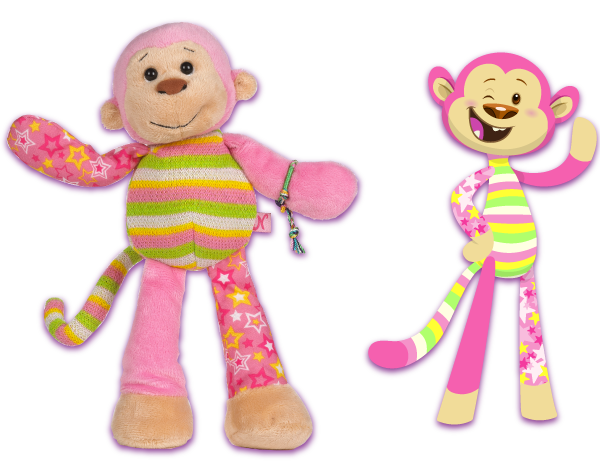 Nakama is the Japanese word for a very good or best friend. Calling someone your nakama is like telling someone you love them in a non-romantic way.
Friendship is the key to Nakamas™, our newest line of beautifully designed plush toys and our newest virtual world for girls. Each of the Nakamas plush toys wears a unique 'handmade' friendship bracelet and includes a collectible child size version of the matching friendship bracelet!
The Nakamas brand includes plush toys as well as a soft, colorful virtual world. The world of Nakamas is a place filled with crafting, collecting and sharing activities, all revolving around friendship! As girls progress through this special world, they create their own virtual friendship bracelets—first by growing plants to create vibrant colors and then by designing bracelets and gifting them to their friends.
They'll have lots of challenging mini games and fascinating storylines as well as a central Club House where kids can post messages for their friends. Nakamas is a free-to-play game, but by registering a Nakamas plush toy, girls will bring their Nakamas friend to life in the virtual world and will receive the "recipe" for creating the virtual version of their special friendship bracelet.